WELCOME TO SIVANA VILLAS HUA HIN
Enter into your Peaceful & Relaxing Home with Sivana Villas
Introducing a Brand New Private Pool Villa Project in Hua Hin, a Beach-Side resort where the city meets the sea.
Sivana Pool Villas Offers you everything you need in an ideal home without compromising on style and comfort. Located just 10 mins south of Hua Hin City Centre, in Soi 126, PhetKasem Road (Khao Tao Area) just 5 mins to the nearest beach with some units offering sea view.
These new Villas are tastefully decorated, functional in design and layout with attention to details using high quality materials and features a large open island kitchen with all premium brand built-in appliances, large covered terrace with infinity salt water system pool, large master bedroom with walk-in closet, large windows and high ceiling. Along with resort like facilities within the estate i.e. bar,
restaurant, fitness, spa and a large lagoon pool with by 24 hour security.

Sivana Pool Villas is located in Hua Hin Thailand; just 230 km. South of Capital Bangkok.
Visit our sales office for more details.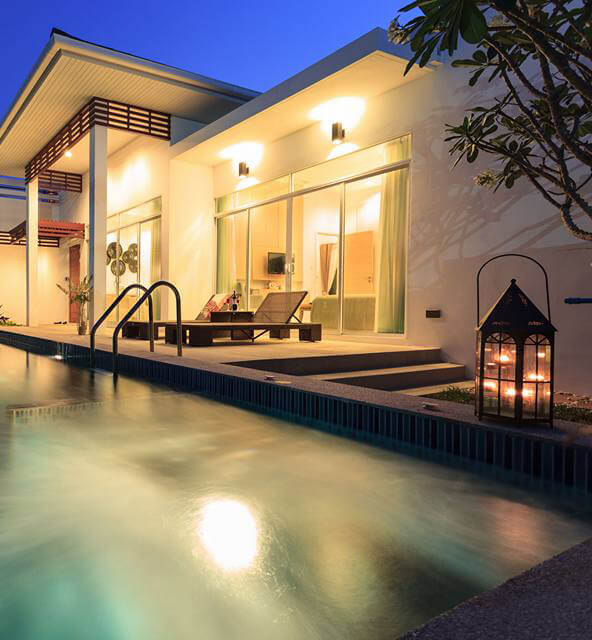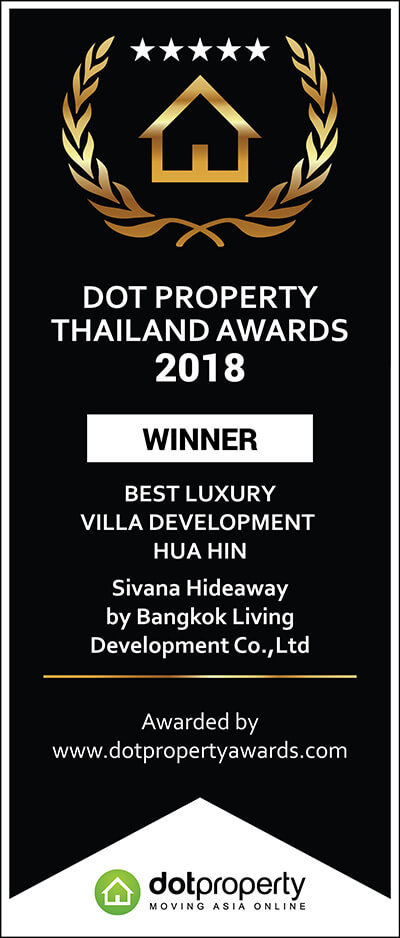 Enjoy an award-winning experience
THE LUXURY LIVING IN HUA HIN
Through our passionate attention to detail, Sivana Villas earned the award for Best Luxury Villa Development in Hua Hin. Scheduled for completion in 2025, these pool villas set new regional standards with chic, innovative designs These ready-to-move-in residences are just five minutes away from the beach, 10 minutes south of Hua Hin City. Materials of the highest quality are complemented by functional designs and villa layouts.
5/5 Perfect
The location of the hotel is far away from the city center and the surrounding environment is average. However, the supporting environmental services of the hotel are very good. The 6 of us lived very comfortably. We rented a motorcycle pedal at the front desk. , In general great value for money! Have a chance to go!
10 / 10 Exceptional
Swimming pool and quiet location at night. Was very relaxing. Children and family loved it "